Employer: My caregiver didn't turn up, what should I do?
If a caregiver does not show up without notifying you beforehand, please contact the Yoopies team at contact@yoopies.co.uk. We will contact your caregiver to investigate why she/he did not show up.
You can also leave a review of on the caregivers profile so that the Yoopies community knows this babysitter is unreliable.
If you wish to perform this rating anonymously (with proof that you had an appointment with the babysitter in question), contact us at contact@yoopies.co.uk, we can do it for you.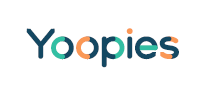 In case you haven't found the answer you're looking for, feel free to contact us at contact@yoopies.com
---
---