Applicant: I need to update my address, how do I do that?
There are two places where you can update your address details:
On the 'My Account' page beneath 'My Info', click 'Edit'
On the 'My Ads' page, edit your advert to the address/area where you are looking for work
Our partner Google Maps is not always 100% accurate in locating addresses. Should you find your address is not found try adding only your postcode or the street closest to you.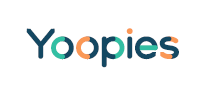 In case you haven't found the answer you're looking for, feel free to contact us at contact@yoopies.com
---
---