Applicant: Internet Scams: How to protect myself?
Our team of moderators check the site everyday to check employer profiles.
However, in order to protect yourself from scams, please make sure you:
Use the Yoopies messaging service rather than Whatsapp / other messaging platforms. If a problem arises between you and employer, we can then help.
Do not provide your email address or phone number anywhere on your profile or ad
Do not send your CV straight away, your CV can be presented at the interview stage
Never accept overly attractive payments
Never accept any payment in advance
Only exchange information with an employer residing in your country
When you first meet the family / individual, choose a public place.
For payments, use our online booking system which guarantees a secure online payment for your services.
Feel free to report a suspicious profile or activity on the platform so our team can check their information.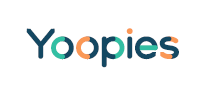 In case you haven't found the answer you're looking for, feel free to contact us at contact@yoopies.com
---
---