Employer: How much is childcare on Yoopies?
All childcare providers on Yoopies set their own prices for hourly care and additional charges. Their asking rate is displayed on their profile page.
Prices vary according to the type of childcare that you need, the hours that you need childcare for and the experience and qualifications that your chosen candidate has. Location also affects the price of childcare, for example Nannies in London cost considerably more than Nannies in Birmingham or Nannies in Manchester.
Typically Babysitters and Au Pairs are the least expensive type of childcare since they are not formally required to provide childcare qualifications or to be OFSTED registered.
Childminders tend to charge lower rates if they are looking after multiple children in their home at one time, but they are guaranteed to be OFSTED registered, fully DBS checked with many childcare qualifications.
Live in Nannies are highly sought after (particularly in London) and usually provide the most expensive childcare. They provide round-the-clock care for families. Usually nannies have a DBS check and some form of childcare training.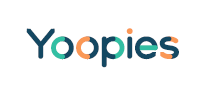 In case you haven't found the answer you're looking for, feel free to contact us at contact@yoopies.com
---
---