Employer: What is a childminder?
Childminders fall under a particular status, and must:
Be Ofsted registered (if in England)
Be registered on the Early Years Register and/or the Childcare Register
Hold a valid Paediatric First Aid certificate
Be DBS checked
Have completed a childcare course
Hold insurance cover
Deliver the Early Years Foundation Stage
Yoopies checks all of this information through the validation of a childminder's unique Ofsted number. All of Yoopies' childminders are completely verified for free.
Childminders usually care for up to 6 children at one time in their home, and usually work alone. However, childminders are able to work with up to 2 childminders at any time. Anyone else who lives in the childminder's home or any assistants working with them will also be DBS checked. Childminders often charge the lowest rates for care compared to nannies and babysitters.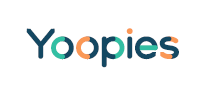 In case you haven't found the answer you're looking for, feel free to contact us at contact@yoopies.com
---
---