Employer: What is the difference between After School and Occasional Care
After School care is a form of childcare in which your caregiver's hours are renewed on a weekly basis
It can take the form of a school drop-off (morning) or school pick-up (evening).
If your babysitter takes care of your child on a regular basis, book them as 'After School' care on the platform.
Occasional care is a form of irregular care or one-off care
It is not renewed on a weekly basis, meaning you can only book your care giver for a few hours or for one day.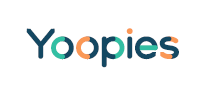 In case you haven't found the answer you're looking for, feel free to contact us at contact@yoopies.com
---
---